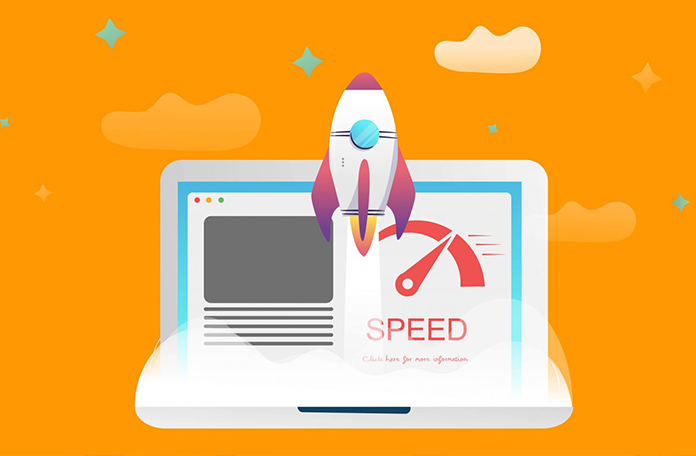 25-Mar-2022
A clean website design has a lot more to offer
The planning, designing, and organising of online content, which includes UI/UX design, web graphic design, and so on, is referred to as website design. Merely the appearance of the website. Designing a website that you may visit on the internet. The design is produced by combining several web design features and aspects.
In today's and tomorrow's competitive environment, your website must have a clean homepage design. A complex website is out of date, and creating one is a waste of effort. The current tendency is to keep things basic and classic, which results in a clean website. A well-designed website is beneficial to your online business since it attracts new clients and increases traffic. Your internet business's ultimate aim should be to create a simple and pleasant customer experience. Your site will be powerful and attractive as long as it is clean. Your website is the face of your company's online presence and it should represent who you are.
You can find several reasons to have a clean website design in this post. So, let's get started:
Loading time:
Setting up a clean site design is similar to simplifying the complicated, and you must admit that simplicity attracts more people. You are creating a site that will not take long to load in an era of tremendous connection with clean web design. With rapid loading, you're capturing the attention of mobile consumers and making your site mobile-friendly. Search engines reward sites with a clean web design that loads quickly, which helps with rankings. Because the scope of mobile usage is so large, the website will have an edge in this period.
Focus on your service:
Clean website design avoids distracting consumers by focusing on the products and services rather than filling the site with useless information. Instead of being distracted by anything else, a clean website allows you to focus on your unique offer, products, services, best selling items, and so on. The clean website design keeps everything basic and straightforward. You have no control over how clients will read your site or what they will look into, and you have no way of knowing what they will do. A clean website is one that is mobile-friendly and responsive. A basic website enhances the user experience by making it more apparent.
Go with the trend:
Because the days of messy pages, large fonts, and a lot of content are gone, simplicity is the new trend. A clean website now has fewer words, is basic and stripped-down, and has only a few graphics. Rather than selling, your website should deliver additional value to customers and create new opportunities for them to interact with you. Visitors don't like clustered websites because they find them excessively drippy. The basic website does not need to be updated with the ‌trend because it already exists. Complex websites are viewed as less attractive than basic web pages.
More conversion:
A website that is clean and straightforward converts more than other websites. If you want to increase your conversion rate, a clean website is preferable to one with extra frills, decoration, and other distractions.
Professional and trustable:
The appearance of a professional and trustworthy website is enhanced by a clean design. When you visit a website, you'll notice how they've designed their page, whether it's cluttered, convoluted, drippy, or cringe-worthy, or if it's professional, straightforward, and classic. Though clustered design is appealing to some, responsive design is the most popular. Visitors are more likely to trust a responsive design.
Improves SEO:
As the web design helps to the success of the website, creating a responsive design also increases search engine optimization. A tidy website can have a favourable influence on Google's algorithmic results.
Simple accessibility:
When a website is accessible to everyone, it operates well and provides a better user experience. As a result, while designing your website, you must focus on the site's accessibility, and a clean homepage performs very well.

Contact Socialkit, Jaipur to get a beautiful and fast website for your business