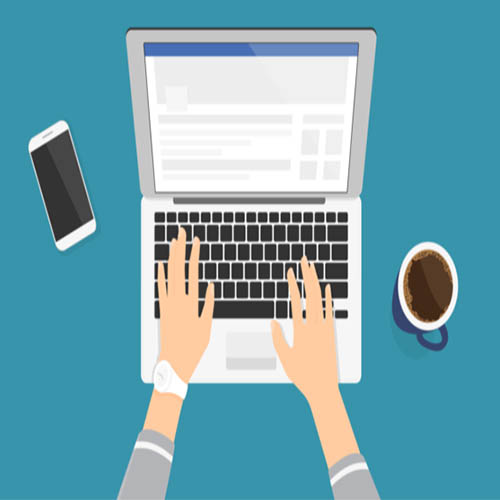 16-Feb-2022
Ways To Avoid Writing Content That Will Never Be Read
If you're a blogger, the only thing on your mind is to provide the highest quality content possible. Even outstanding content might fade away if you cannot write anything that is truly unique. I could develop hundreds of book guides on PPC marketing material, but how could mine gain traffic in a market with so many types of content?
Well, in a world where nothing is guaranteed, how can you be sure that everyone will see the content you create and result in money for you?
It is critical for a writer to establish his or her own reputation, and poorly written content might ruin just that. You can establish your own brand with outstanding content, which is one of the main reasons B2B and B2C companies are focusing so much on their content for maximizing their brand value.

Here Are Some Ways That Can Help You Build Write Content:
Competitive Research Analysis;
You'll need to go through a lot of information to find something that has gotten little attention in this competitive market.
It may not be a good idea to write in the niche where there is already a lot of high-quality content available. If you can find a topic with low competition, this can be an excellent option for you when you are beginning as a blogger. Learn how to get momentum for your content by using a unique approach in your writing. Explore your content - if it's wide, go deep; if it's deep, broaden it. This is a methodical strategy that can assist you in doing a thorough examination of your competitor.
Generating Idea / Topic;
To come up with the ideal content or concept for your article, you'll need to do a lot of research. People look for the greatest content, therefore it doesn't matter how amazing it is if it doesn't show up in the search results. So attempt to come up with content ideas on platforms where people ask a lot of questions and expect answers. People engage in more searches when they wish to learn more about a topic in order to gain the most interest.
Post Quality And Length;
With its large-scale algorithmic updates that evaluate and interpret the quality of content – and a smart one – Google ranks you depending on the quality of material. Don't worry about keyword density or the quantity of words in your content; instead, produce something useful and distinctive. If you've written a masterpiece, it'll inevitably rise to the top of the list.
Quantitative Post;
Years ago, one of the most common marketing strategies was to spit out hundreds of thousands of words with a few keywords in order to establish a web presence. Google has now outlawed this tactic, and the only thing that matters now is a great piece of content. Longer blogs may only be published once or twice a week, but a valuable piece of content can work wonders in Google.
Article Promotion;
Sharing articles on social media is an ideal way of promoting content. Show your content to other bloggers and reach out to influential bloggers to increase the number of people who see it and earn money. Share your topic with people and ask them their views on it. Start paying for advertising and gain more traffic to your content. It's up to you to find the ideal location for your content in this crowded market.