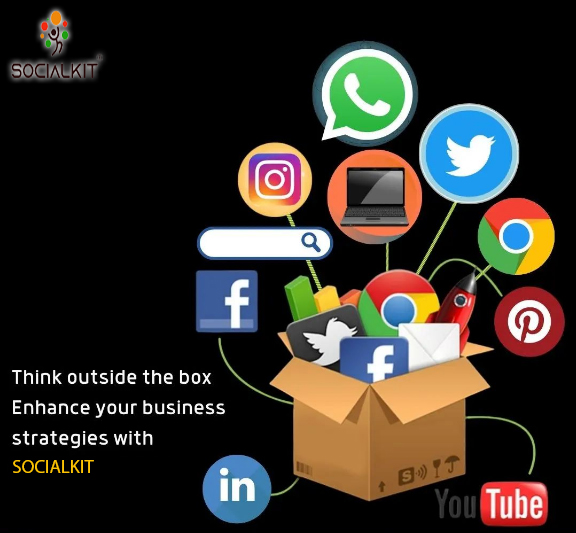 26-Sep-2022
Why Digital Marketing Is Necessary For companies in 2022
We now live in a digital world, in which everything is digital. Even conferences and meetings may now be held online owing to COVID-19, and retailers are increasingly giving contactless payment options. Even activities like fund-raising and auctions have gone digital.
Only those businesses with the flexibility and vision to go digital to satisfy demand will have the upper hand in the next months and years. The digital environment will get increasingly cluttered as more businesses go digital. Only subtle marketing tactics can best captivate people in such a setting.

What Makes Digital Marketing Necessary?
There are six main reasons why digital marketing is necessary for a company in 2022.
Customers Are Online
Today's clients are all over the internet. When it comes to researching a product or service and making purchases, they prefer the internet experience.
According to a market survey, between 79 percent and 82 percent of consumers today conduct their research using search engines, websites of well-known businesses, and customer reviews.
Similarly, 14 to 25% of consumers utilise social media, mobile phones, and blogs to discover new items and businesses.
Companies must be online in order to be where their customers are. This will enable them to provide the information that consumers require in order to make informed decisions. Firms must use digital marketing methods to reach out to them, or they risk missing out on an opportunity to influence their purchase decisions.

Makes Strategies Cost-Effective
A large budget may be required to market a company. This may be a concern for even large organisations that are usually conservative with their marketing budgets.
They may rest confident that their marketing budget will be cost-effective with digital marketing. They might also expect improved results at the same time. They may use different forms of digital marketing, such as social media, content marketing, email marketing, and so on, at a fraction of the expense that would normally be incurred if they ran an advertising in print, television, or radio.
Content marketing, for example, is three times less expensive than traditional print marketing. Similarly, email marketing may provide 30 times more positive results than direct mail marketing.

Makes It Easy To Track And Monitor Progress
Companies can easily manage and monitor their digital initiatives thanks to Digital Marketing. Firms may learn what aspects of the marketing approaches are working and what aren't by tracking the campaign's development and growth at every digital touch-point in real time.
The information and inputs obtained will assist businesses in evaluating the quality of their campaign and calculating ROI. They will also be able to identify areas for progress and failures, and fine-tune campaign methods accordingly in order to build better and more effective future efforts.
Digital Marketing also assists businesses in eliminating guesswork by utilising advanced analytics tools and software to thoroughly examine campaign outcomes and then test various techniques and ad content to determine which connects best with the target audience. Firms can optimise their marketing budget for the greatest outcomes and save money by assessing campaign techniques and methodology at regular intervals.
Contact Socialkit, jaipur to get the best digital marketting services in Jaipur and Noida