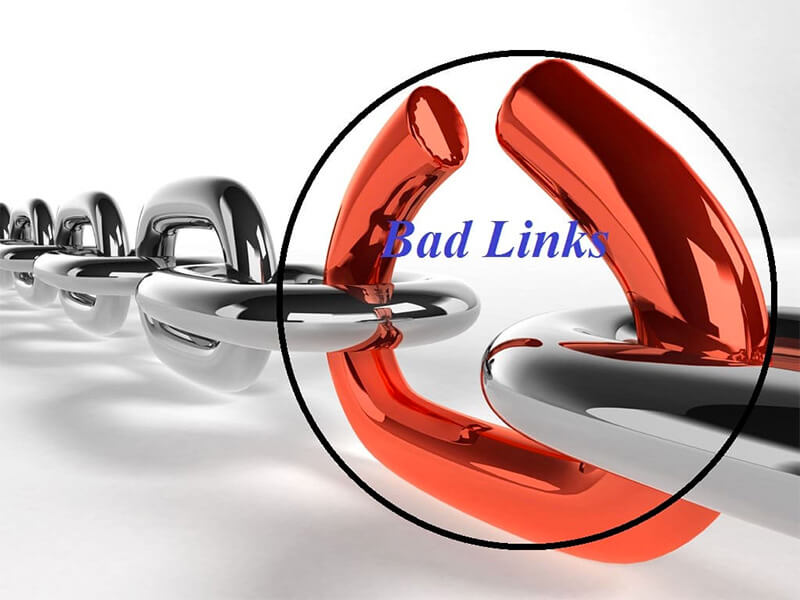 25-Mar-2022
3 steps to stop spammy backlinks from your website
Backlinks are not only important for the reputation of your website, but they may also make or break your SEO. If your website receives a large number of high-quality links, Google will view it as a trustworthy and reputable source of information that visitors will find beneficial. That is exactly what many top-ranking websites do. Similarly, there are a large number of high-ranking websites that have been harmed by bogus backlinks. This is happening as a result of rivals' unfavourable SEO campaigns. Spammy backlinks are one of the most common bad SEO methods they employ. Links that originate from spammy or low-quality websites that are renowned for spamming, or websites with low domain authority, are referred to as spammy backlinks by Google.
5 Steps To Stop Spammy Backlinks
Here are five steps that will help stop spammy backlinks from your website.
Know Where From They Are Coming
First and foremost, it's critical to figure out where the bogus backlinks originate. Many tools, such as Monitor Backlinks, Moz, and others, can assist you in determining the source of spammy backlinks. They aid in the classification of all such links as hazardous links.
Each tool has its own set of measurements. If you use Monitor Backlinks, for example, it will show you anything from Moz's spam score to Ahrefs Domain Authority, among other things. This will notify you when a backlink between the "spammy'' and the 'possibly harmless' categories is shuttering.
Make sure to discover an export option for any programme you're using to uncover bogus backlinks. This may be accomplished by downloading a CSV file, which will aid in data sorting and ordering. The information will come in handy when deciding which websites to contact first to get the bogus backlinks removed.
Use The Rel ="Sponsored" Attribute
If you want to get rid of spammy backlinks, you'll need to fully clean up your backlink profile. However, the procedure might be aggravating. This is due to the fact that backlink removal requests take a long time to complete. Reaching out to webmasters may be exhausting because they seldom answer favourably or recognise your request.
Use Google's rel="sponsored" feature to avoid such a difficult scenario. This will allow you to flag all spammy backlinks and change the rel="sponsored" tag on the links. To complete the work and flag the links, you can contact the webmasters of the offending spammy backlinks. If you're successful, you'll be able to prevent a ‌link scheme action.
Redirect The Link
You can ask google webmaster to redirect the link to a URL on their website that is not prohibited by the robots.txt file. This will not only help you clean up your website, but it will also help you restore user confidence.
Today's search engines are a lot smarter, and they're also a lot more unbiased. They not only want to create a fair playing field for all websites, but they also want them to be rated only on merit, rather than on web spam.
Contact Socialkit, Jaipur to get your website ranked on the top